well, Halloween preparations have been in full swing at our house for more than two weeks. it's our tradition to decorate as much as we can inside & out and then add something new each year.
since last year we thought we'd be in an apartment this Halloween a lot of our stuff is inside stuff that we got new -- and lookie, lookie we HAVE a yard
(I guess you can call it that!)
so kid #2 has this great idea of what she wants to be -- a Gothic bride. and we almost had to say yes since we've never been able to do the other thing she always wants to be -- a hooter's girl. those outfits go for a pretty penny on eBay!
so Darkside went to a used shop here in town and found that they sell wedding gowns for $2 (!!!) and they are really nice, although older in style - which works for us!
Here's the one we got, I forgot to take a picture before we washed it & started working on it -
front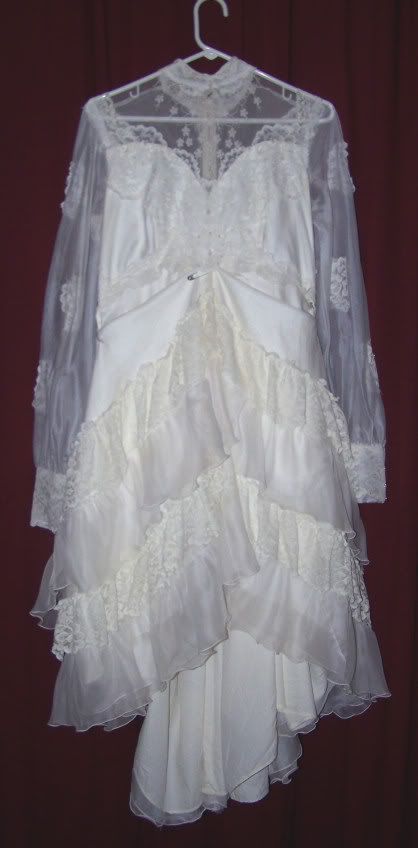 back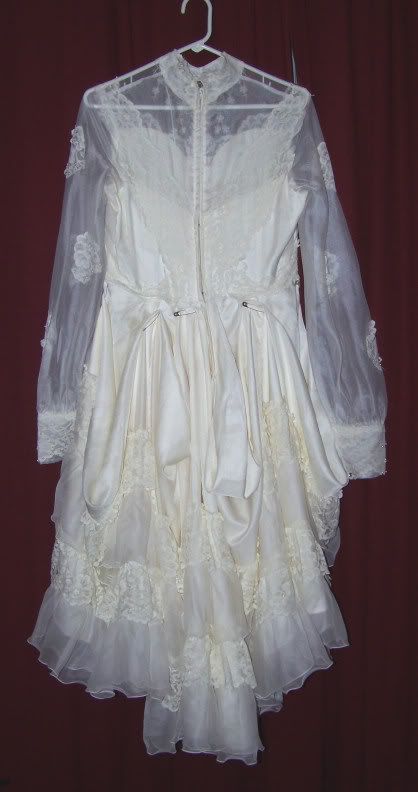 There are some problems with it, not sure if they were there before we washed it or not -
under the arms
back zipper some closures are missing
in spots in fraying, this is a shoulder lace piece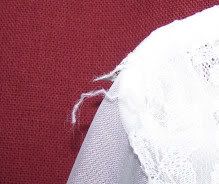 the little "pearls" are hot glued on??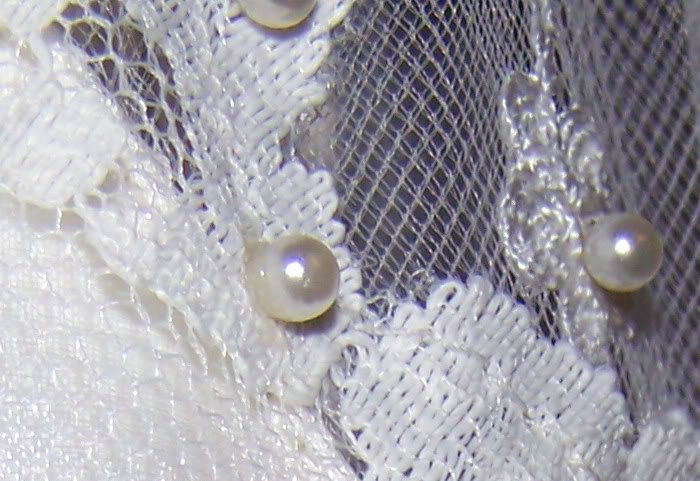 here's the work I have done so far besides the pining up (shortened the inner layer)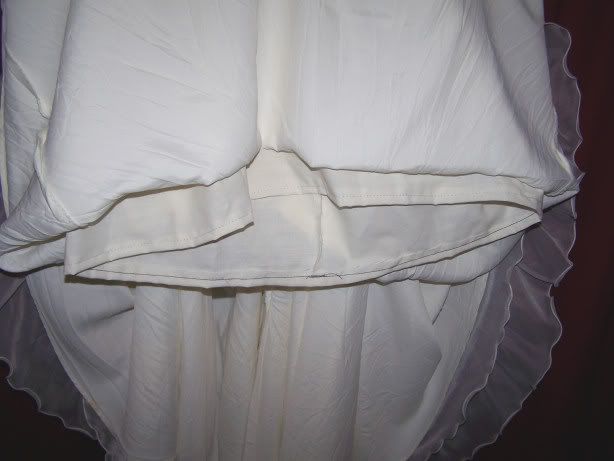 we're planning on dyeing this black and making a crinoline/petticoat of some bright color to put underneath. oh and a veil & bouquet, of course!
here's some looks we're using as inspiration -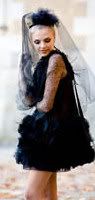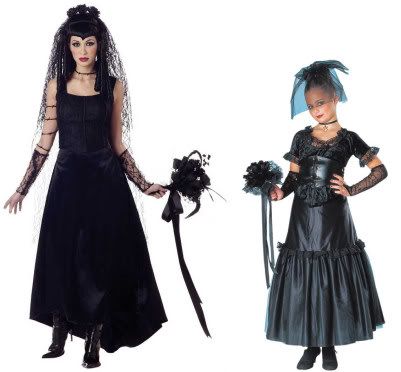 this is going to be sooo much fun! hope it all turns out good =)
later,