recently kid #4 celebrated her 5th birthday
(has it really been that long?!)
Here she is with her cake -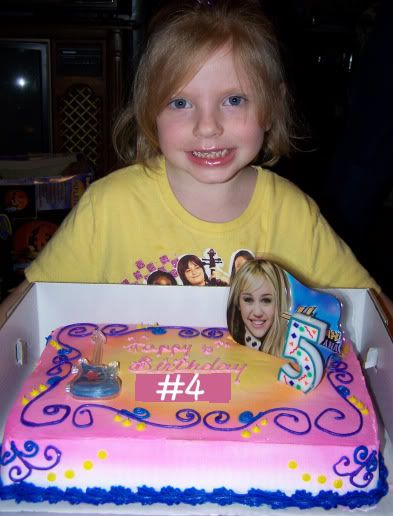 And she's the last one to add their name to the birthday paddle this year. She was SO ready to do this too!
Here's the paddle all finished
(sorry but some things have to blurred or replaced!)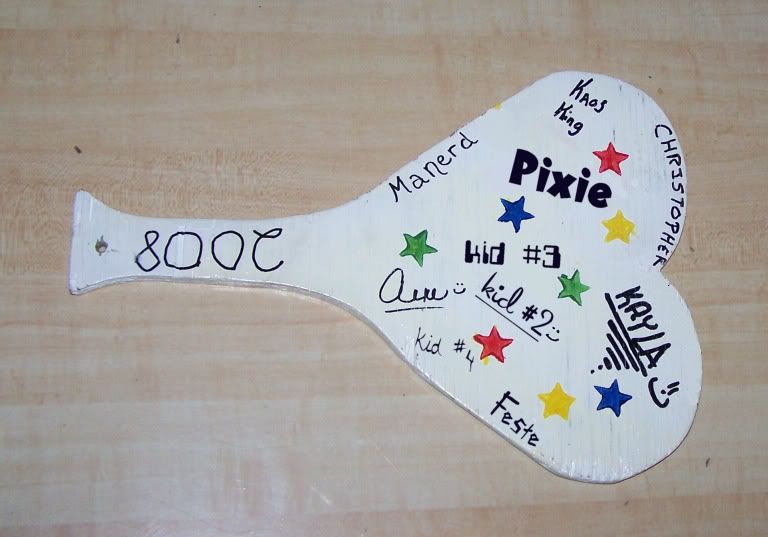 Kid number 4 got lots of Hannah Montana gifts & said she had a GREAT birthday.
later,