this week's edition of funny pictures of Anne is me being teaching the kids how to do one of those fruit roll-up tongue tattoos -- ended up me looking goofy & the kids in awe of their talented mother LOL!
this is me & my tongue tattoo. taken: August 2008
I was attempting to release some of the tension we all felt because at the time we was invaded by a bat & it was the 3rd one in a short amount of time. And I know that bats are all over but we'd never had these things in our homes in IL. We just are NOT equipped with the patience to deal with these buggers!
Here's some pictures -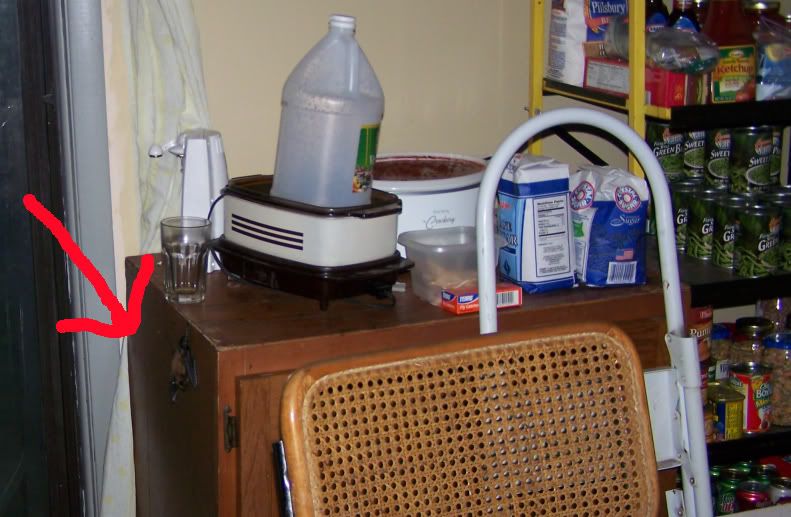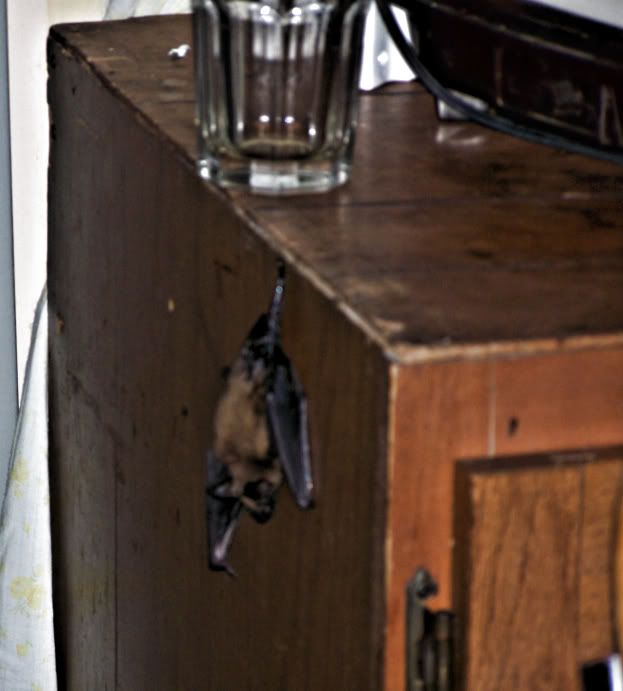 he's hanging out like that because as he was flying around trying to get back out he flew into one of our hanging fly papers and got all sticky. It's a non-toxic kind of thing so we wasn't worried about him being poisoned. We ended up putting him into a box and took him to a local park to get better & find a new home.
later,