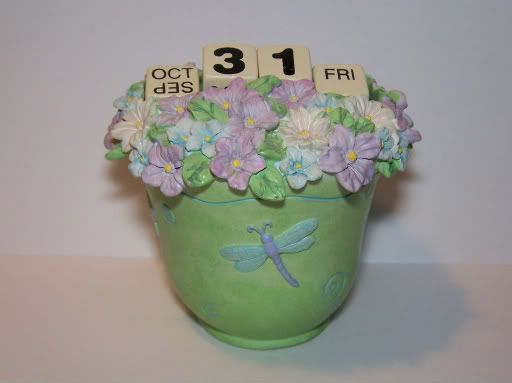 This is a new calendar I seen at Goodwill last week and just had to have! Isn't it just so cute? I really like how it's reusable no matter what - gotta love that!
It has such pretty colors, although I do think my camera made the colors on it a bit brighter than they actually are. And it has dragonflies on it, my favorite.
Darkside always messes with me because I love dragonflies, but not REAL ones. Weird, huh? But I don't. Just the non real ones for me, please =)
later...